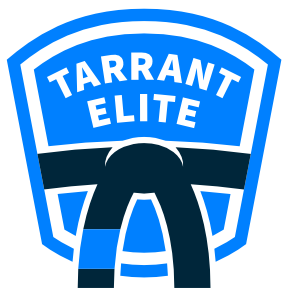 About us
Tarrant Elite Taekwondo
We don't just train martial artists, we build leaders.
Whatever your training goals are, we'll help you achieve it!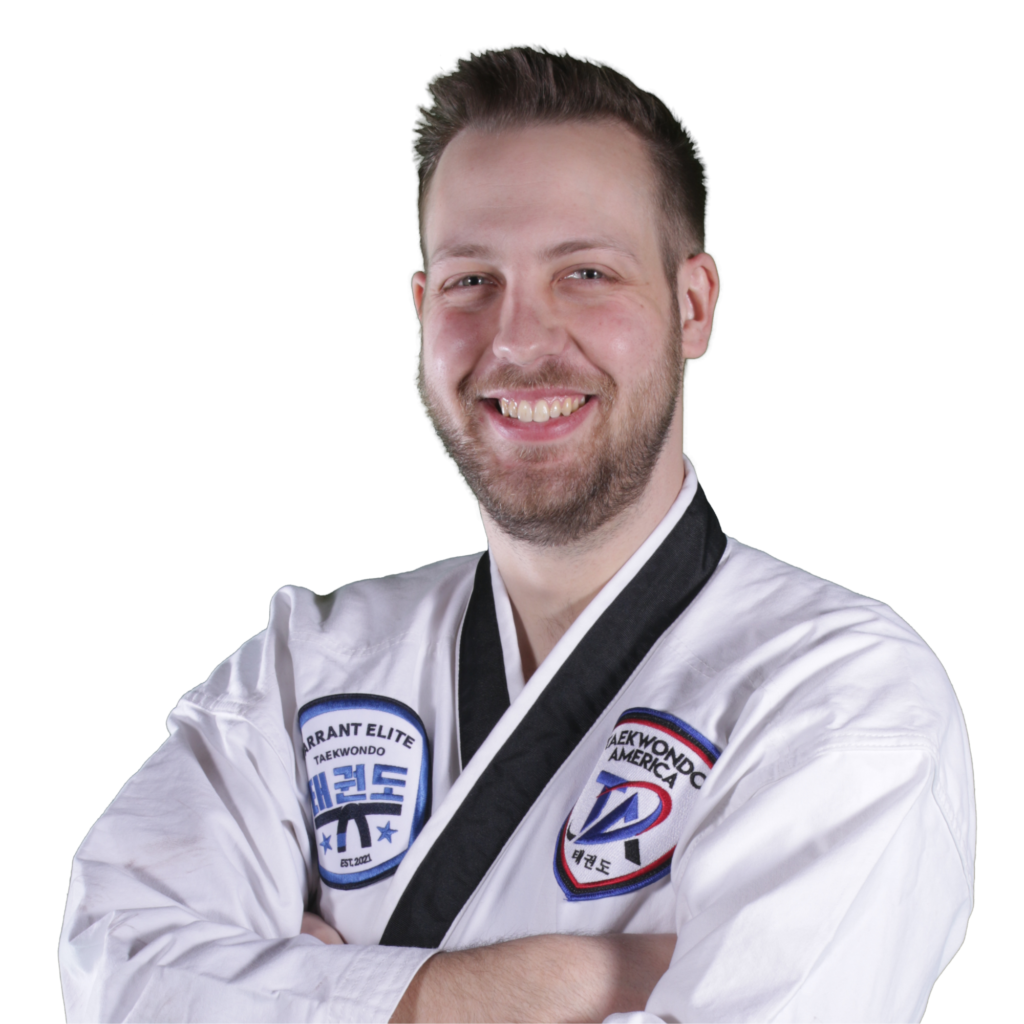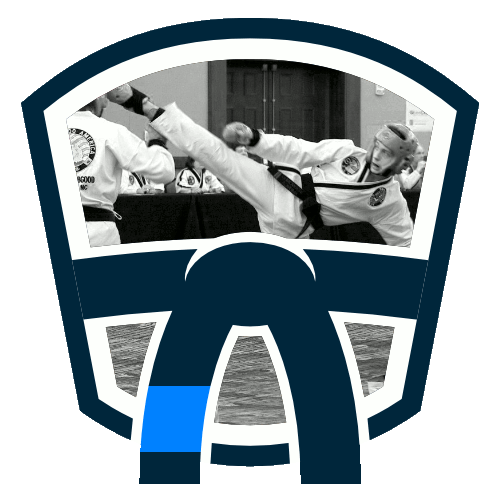 Welcome to Tarrant Elite Taekwondo! We're a full-time martial arts school located right here in North Richland Hills, just outside of Keller, TX.
Our school features 1,300 square feet of padded workout floor, perfect for training in martial arts! And a lobby seating area for parents and family members to watch their little ones grow their skills.
Your personal growth is our passion. We'll work with you to help you achieve your personal training goals – whether that goal is learning self defense, getting in better shape, helping your child with better focus and better listening skills, or just looking for a fun activity for the whole family!
We know you'll love our school! So stop by and come try a class for free!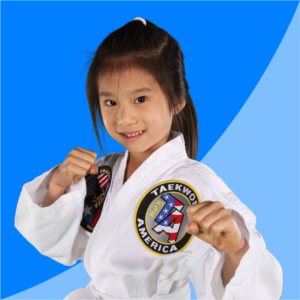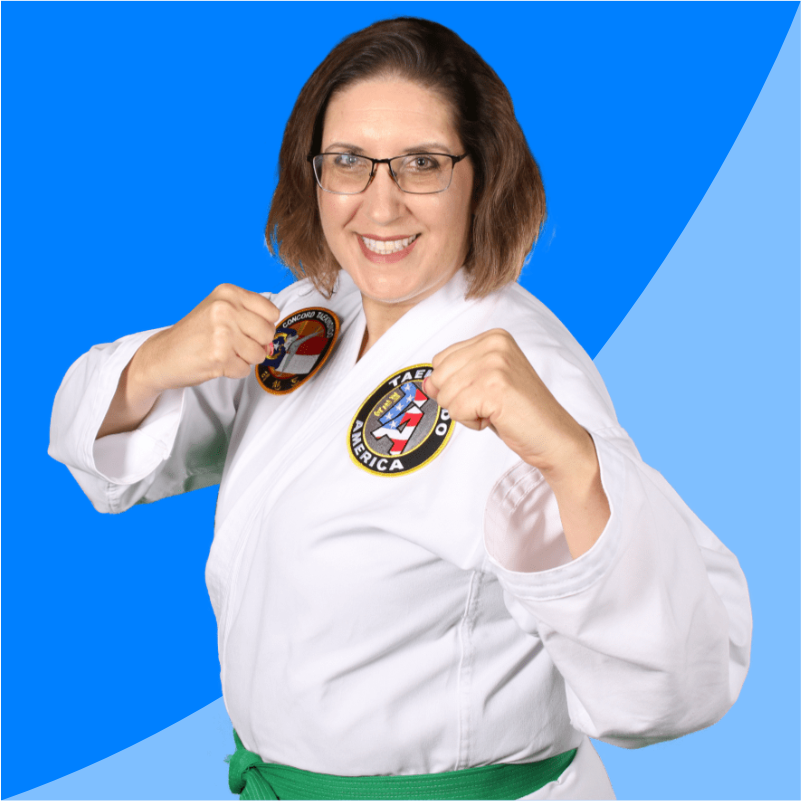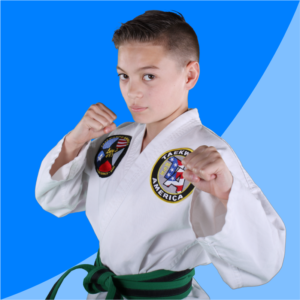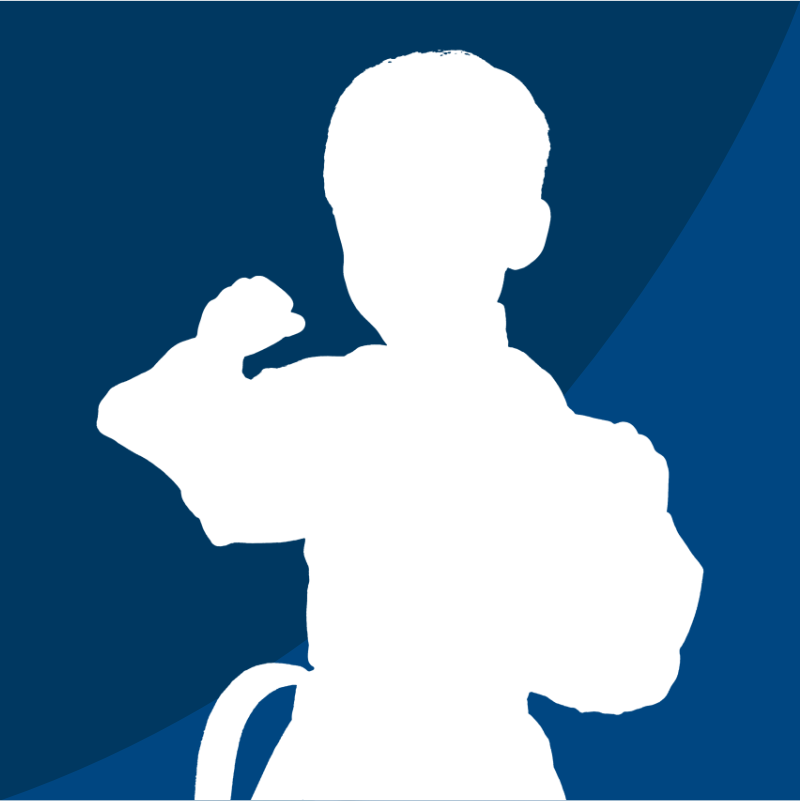 A class that's tailored to you
We understand that what you, an adult, want and need from a Taekwondo class is much different than that of a 10 year old, and different for a 10 year old than that of a 5 year old.
That's why we've tailored each class to best fit your needs, with separate classes for kids and adults.
You can train in peace, working with the instructor to meet your personal training goals. Meanwhile, your kids can work on their own skills, at their own pace, in a class just for them.
Pre-K
In our Pre-K Taekwondo program, our 4-5 year old's will work on developing their basic motor skills, practicing jumping, kicking, and balancing. They'll practice focus and listening skills, all while having fun!
Kids
Our school-age kids program is designed to help kids 6+ learn Taekwondo, while also sharpening their focus, self-discipline, and self control. They'll learn goal setting and how to persevere, overcoming setbacks and developing confidence!
Adults
In our adult program, we'll help you learn self-defense, get in shape, and increase your flexibility and range of movement. Get ready to break a sweat. You'll get a good workout each and every time you come to class!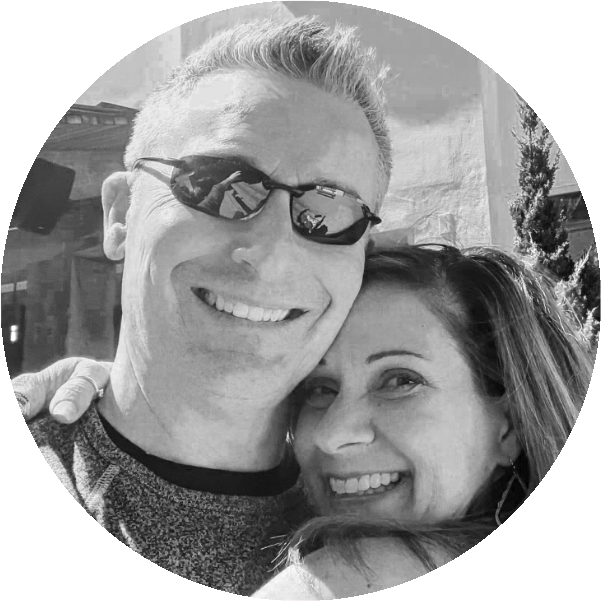 Mike Bartelli
⭐⭐⭐⭐⭐
I really believe that – had it not been for Mr. DeBerardinis' teaching style, patience and commitment to getting to the best out of his students – my son would have, likely given up on his Taekwondo journey well before reaching black belt status…which is among his proudest accomplishments.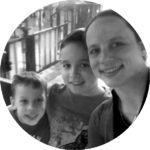 Shannon Burpeau
⭐⭐⭐⭐⭐
Josh is a fantastic instructor. All 4 of my kids were able to train with him for 1-4 years. Josh holds high expectations for his students and pushes them to be the very best technically.
More importantly though, Josh sees the unique value each person brings to their training and he works to help them draw from their individual strengths.
Tarrant Elite Taekwondo
Tarrant Elite Taekwondo
8528 Davis blvd, Suite 180
North Richland Hills, TX
8528 Davis Blvd, Suite 180
North Richland Hills, TX
Proudly serving Keller, North Richland Hills, and the surrounding community.
Within short driving distance of Colleyville, Keller, North Richland Hills, and Southlake.
Don't be shy, come say hello! We're in the same shopping center as Target, right next to Poolwerx and Cotton Patch Cafe!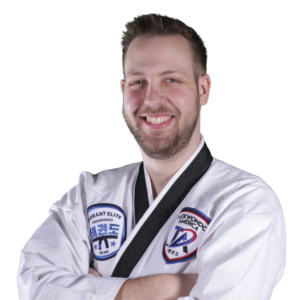 Hello, I'm Josh DeBerardinis!
My taekwondo journey started in North Carolina, at Concord Taekwondo under master instructor, Sean Baxter.
I moved here to Texas in summer of 2019 with dreams to open a taekwondo school of my own. Now that dream has become a reality and I couldn't be more excited to teach martial arts in Keller and North Richland Hills!
I've been training in Taekwondo for over 15 years, and I still wake up everyday, excited, ready to teach and to help students excel through martial arts.
If you're interested in starting your own taekwondo journey, give me a call or text and we'll get you scheduled for a free trial class!
Josh DeBerardinis
[De-bear-a-dee-niss]
Owner, Chief Instructor
5th Degree Black Belt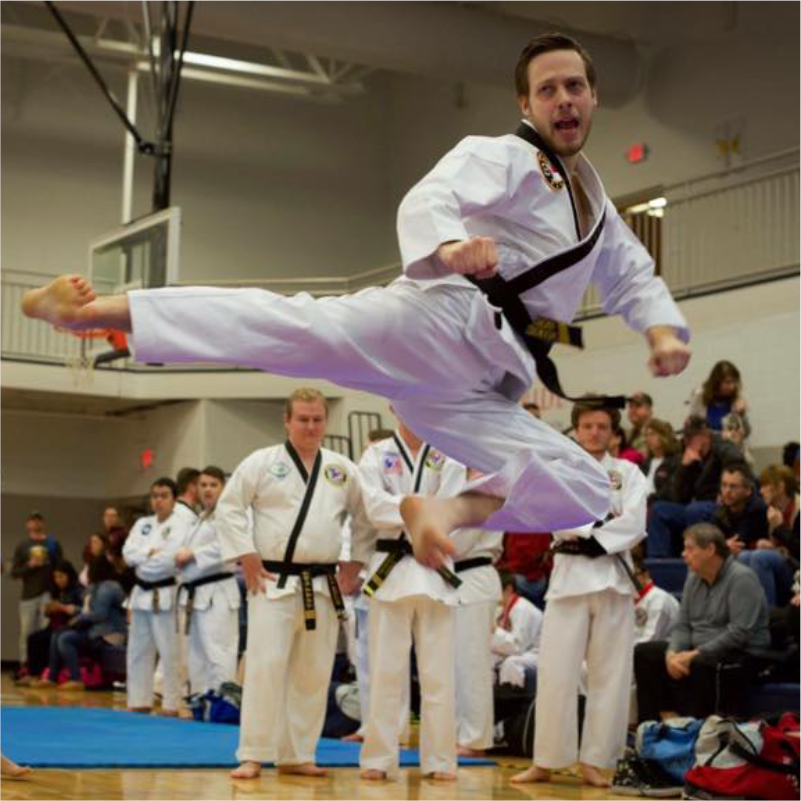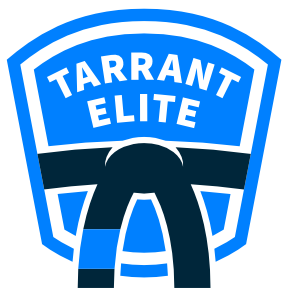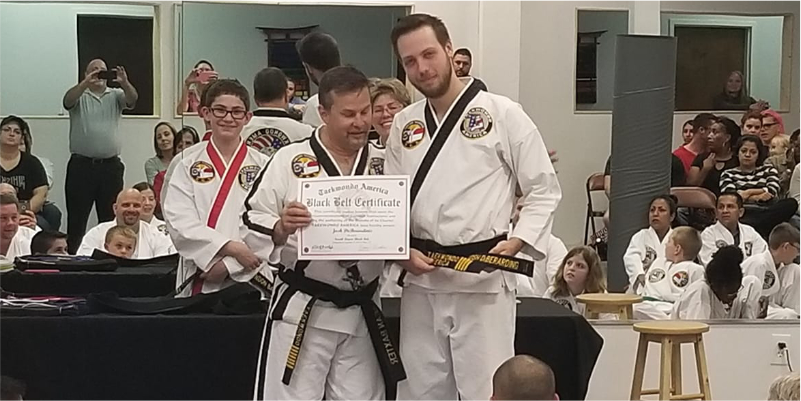 태권도
It's a Korean martial art similar to Karate!
Taekwondo was originally developed in the 1940s-50s by Korean martial arts schools, spearheaded by General Choi Hong Hi. Working from a base of Japanese Karate and the traditional Korean martial art Taekkyon, a new Korean-centric martial art was created, and the name Taekwondo coined.
Taekwondo literally translates to foot (tae) fist (kwon) way (do).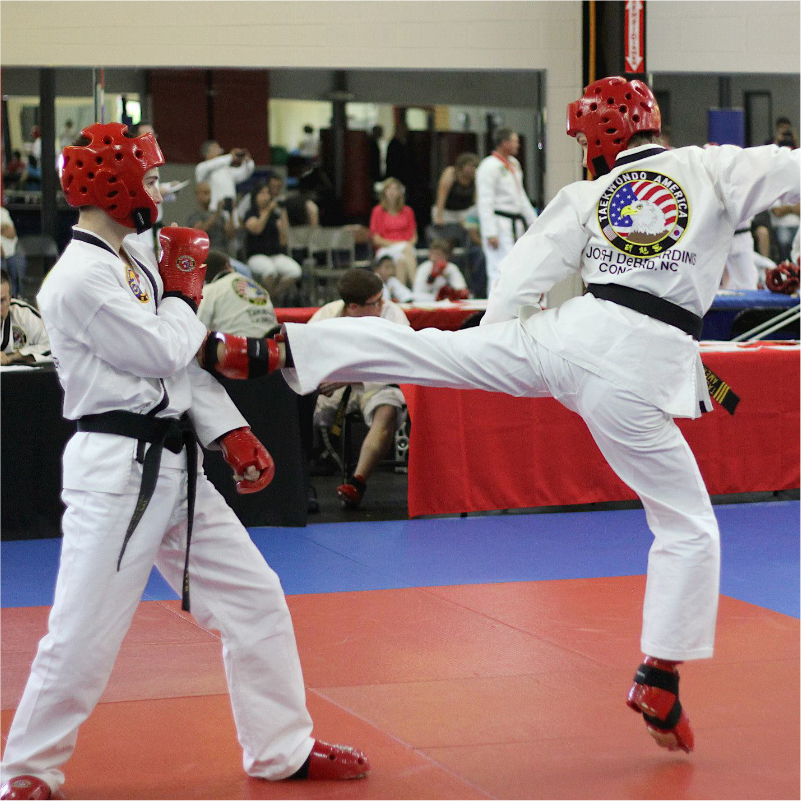 Soon after its creation, Taekwondo was officially adopted for use in the South Korean military, increasing its popularity, and helping it spread across South Korea. Taekwondo would go on to become one of the most popular martial arts in the world! – even becoming an official medal event in the Olympics since 2000.
Taekwondo is best known for its use of fast, head-height, jumping and spinning kicks. A typical Taekwondo curriculum usually consists of three main elements: forms, sparring, and breaking.
In the style we practice here at Tarrant Elite Taekwondo, students will learn and perform a form at each rank. After the first few ranks, students will then be introduced to sparring with a partner, and later on  break wooden boards with various hand or foot techniques as a part of their training and belt testing.
Taekwondo is beloved and practiced worldwide for its benefits of self-defense, exercise, and maybe even more importantly, for its camaraderie and community!
What we expect from our members
It's very important to us that Taekwondo is more than just kicking and punching. We expect all members of our school, including both students and parents, to follow and represent the tenets of Taekwondo. Whether at the Taekwondo school, at home, or out in public, each and every one of our members is considered a reflection of our school.
Every member of our school is expected to be kind and courteous, with a strong sense of integrity and perseverance. They should demonstrate self-control, and face any challenge head-on, with an indomitable spirit.
We work hard to carefully cultivate the culture and atmosphere of our school to be both warm and welcoming, ensuring a positive training experience for all of our members!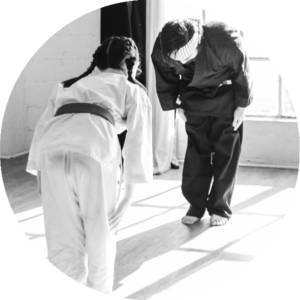 Proud member of
Taekwondo America
We're proud to be a member of Taekwondo America!
TA is a national organization of independently owned martial arts school – a community of passionate martial artists, just like us.
Each school follows the same basic rank progression and curriculum. Meaning, if you ever have to move away from the North Richland Hills area, you can keep your training going at another TA school in a different city.
Pick up where you left off, like you never missed a class!
You can learn more at tkda.org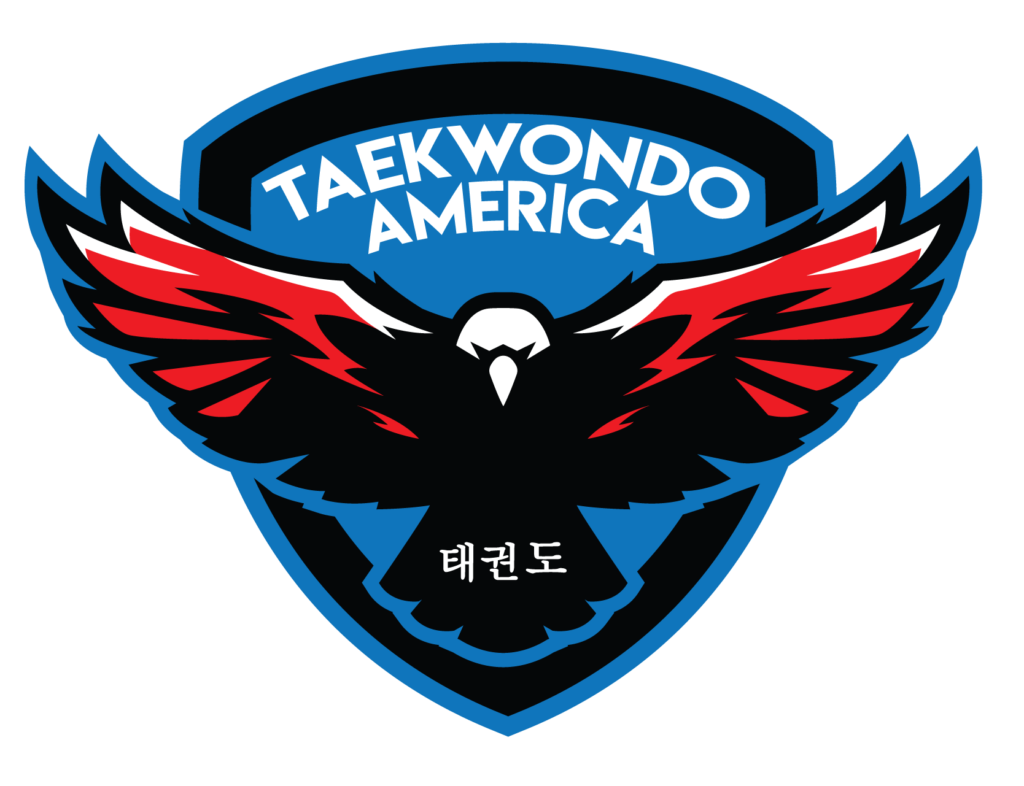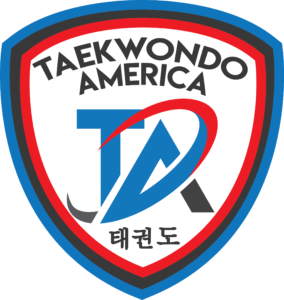 Being a part of Taekwondo America also means getting access to an assortment of awesome nation-wide events like national tournaments, conferences, and more!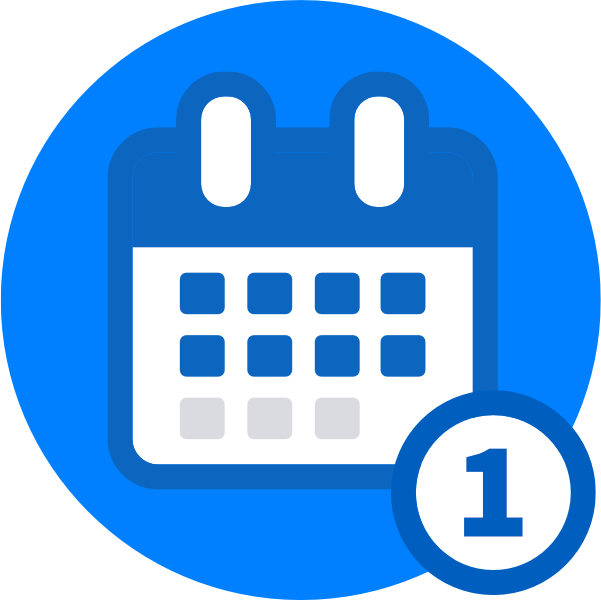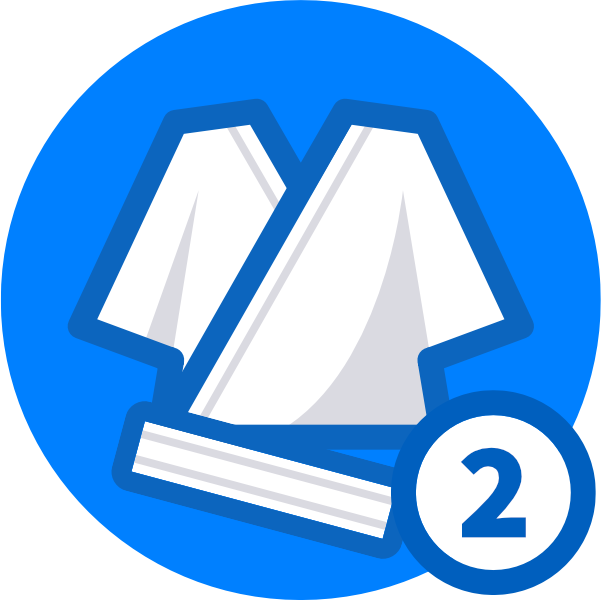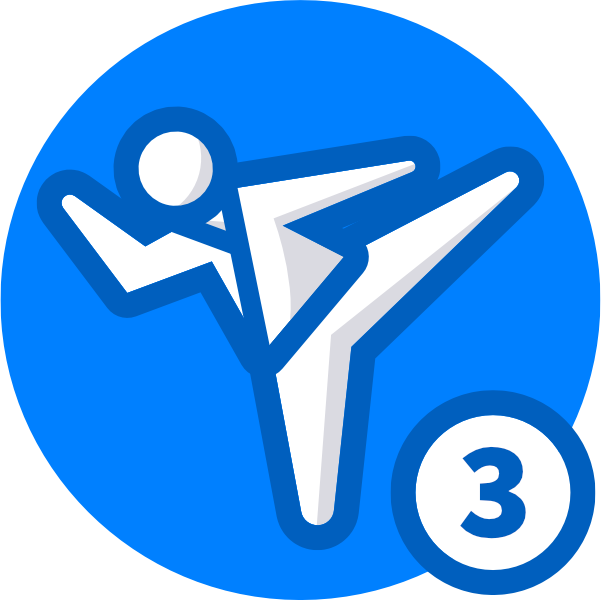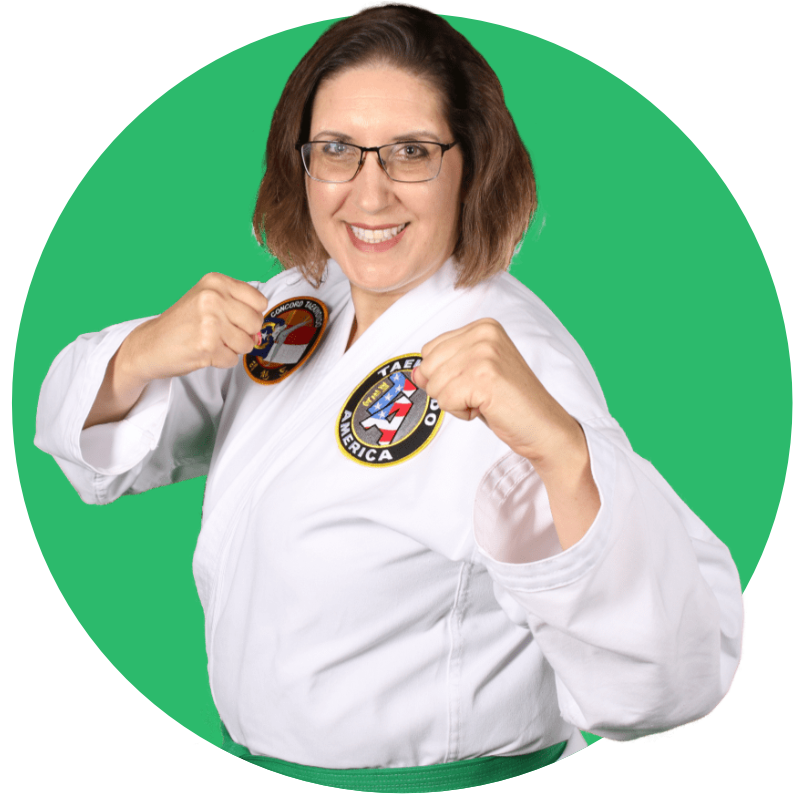 Step 1. Come try out class!
Try out class, see the school, and experience the benefits of Taekwondo for yourself
Step 2. Get your uniform
Get everything you need to start training, all included for free with your membership
Step 3. Start your training
Come to class and start your taekwondo training with our certified instructors
Step 4. Grow your skills
Grow your skills and improve your fitness, focus, and so much more! To black belt and beyond!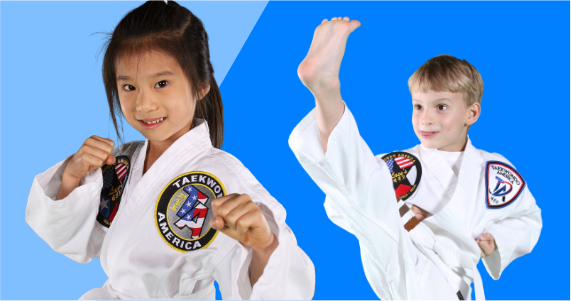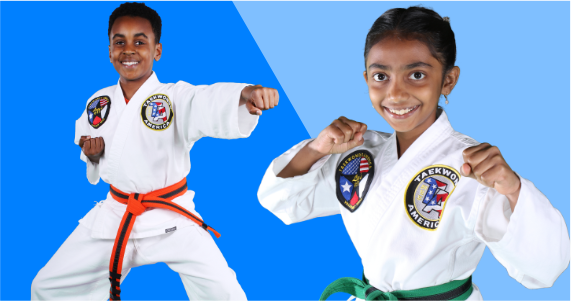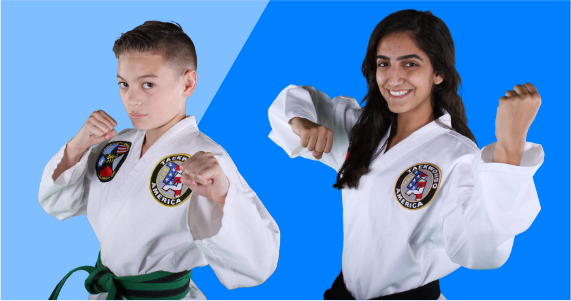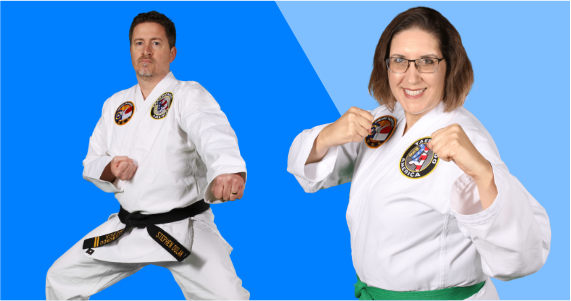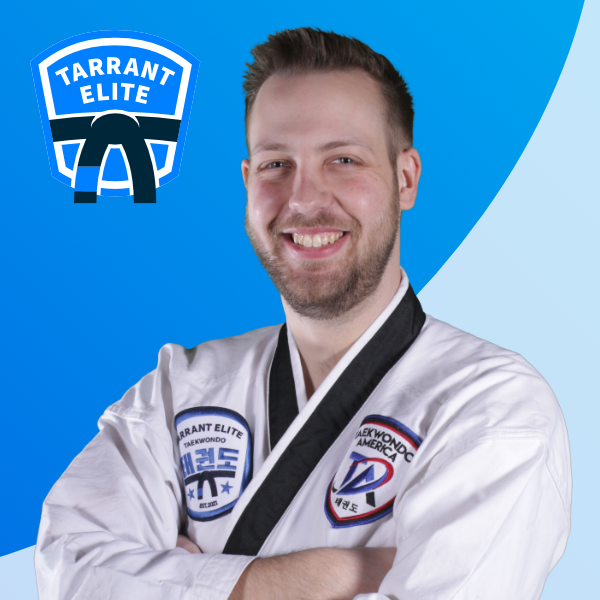 Start your training
Today!